Wild Carrot Seeds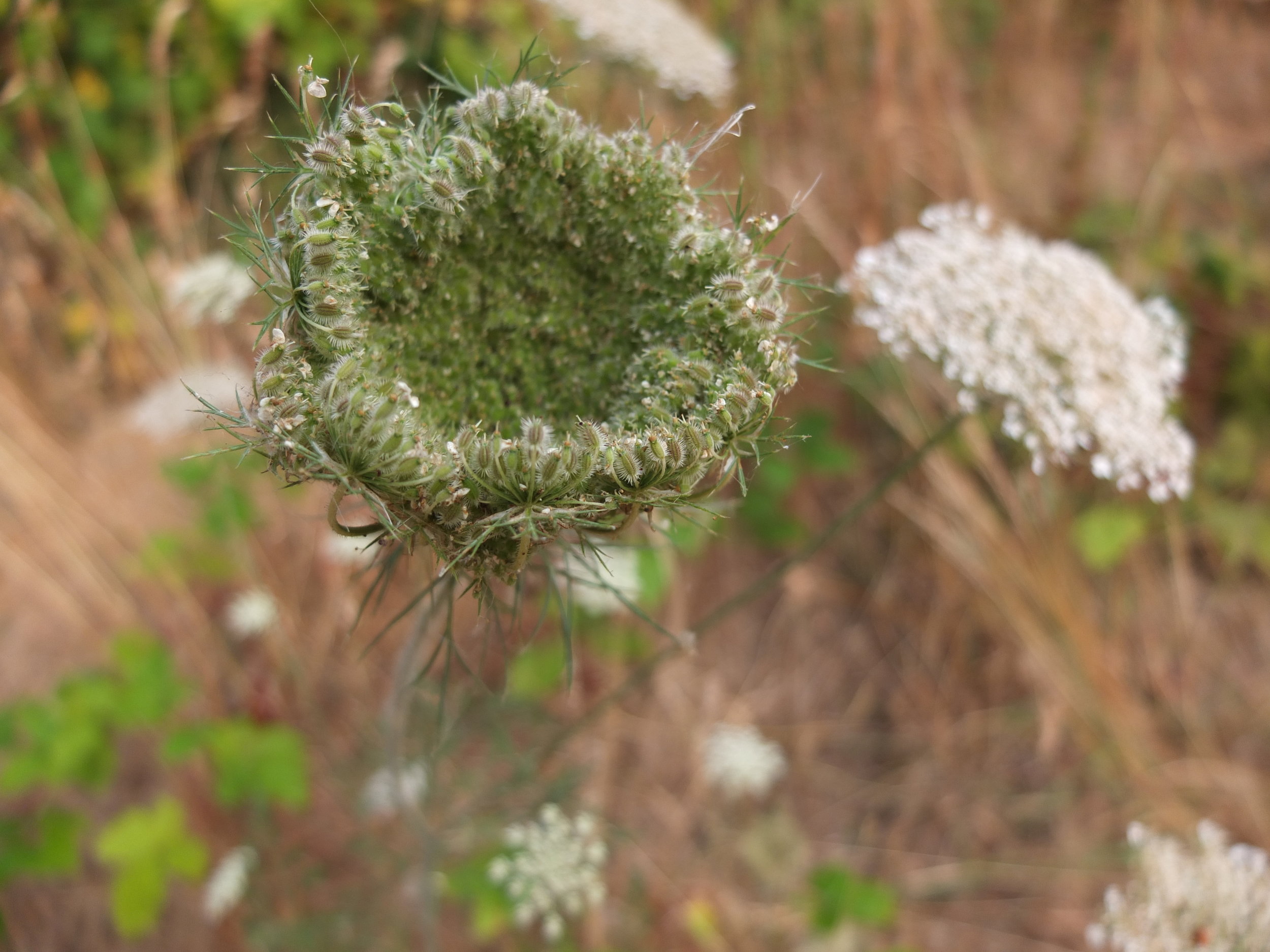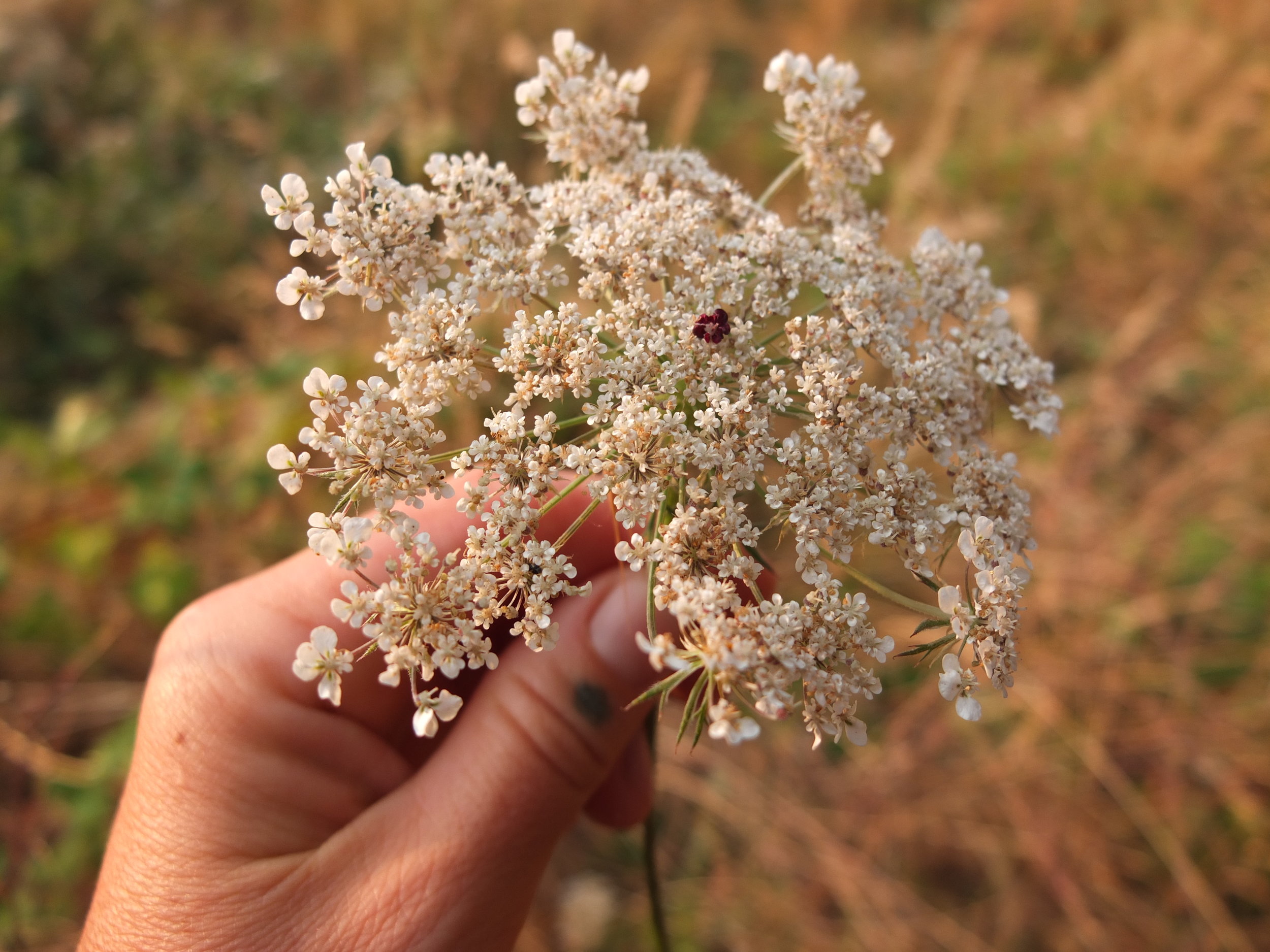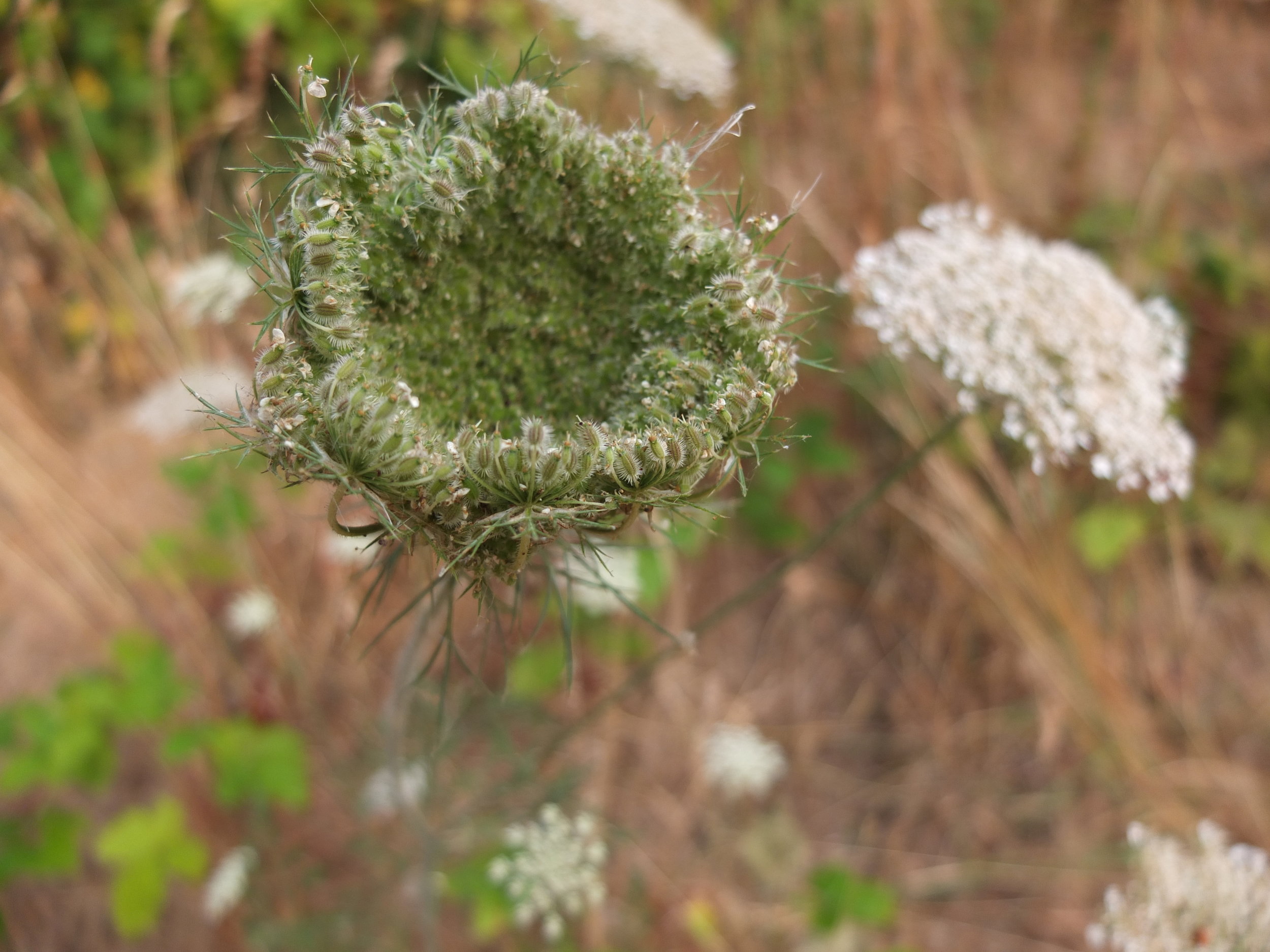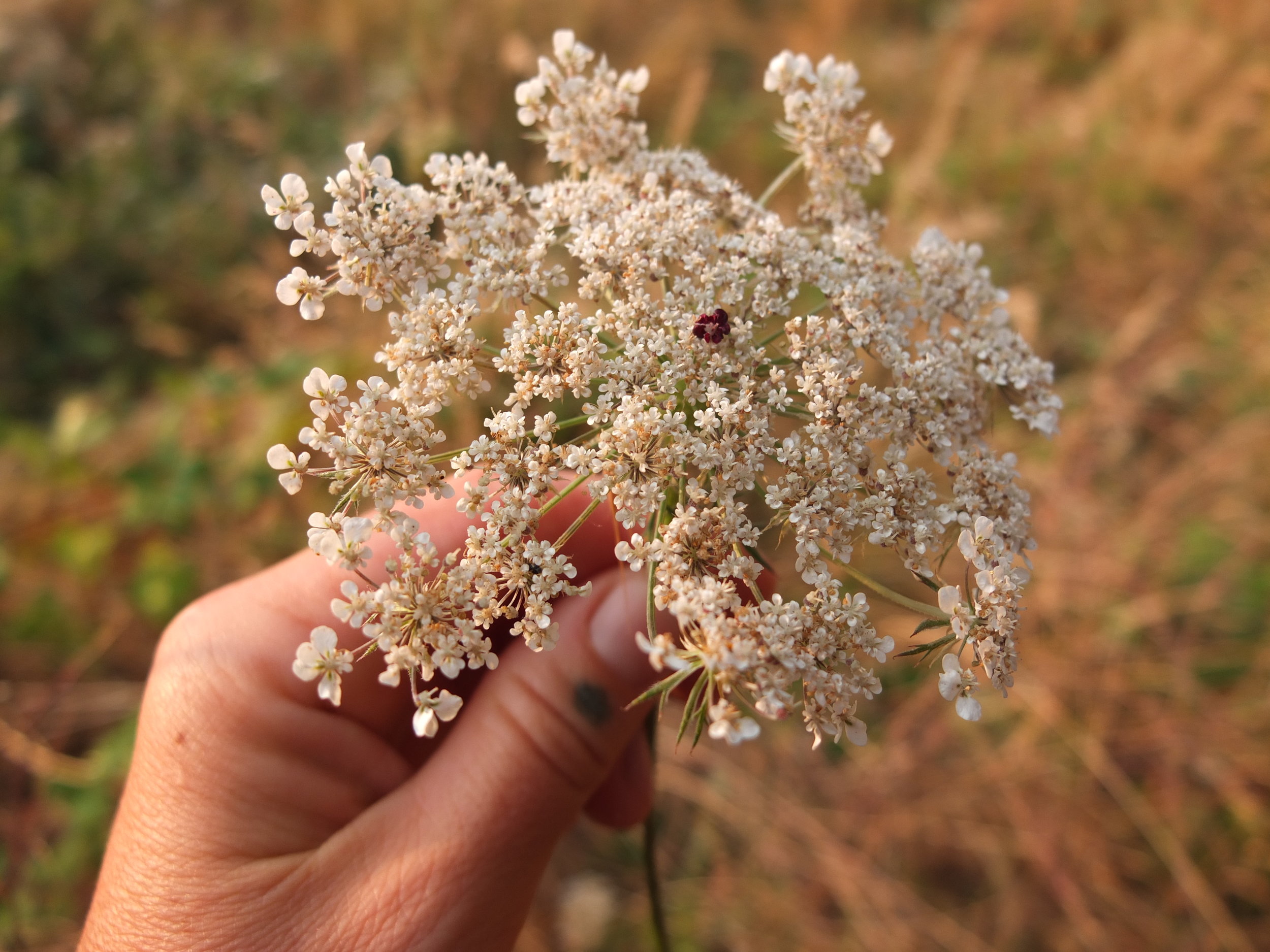 Wild Carrot Seeds
Chemical-free farm-grown Wild Carrot (Daucus carrota) seeds for organic growing.
All seed varieties are grown at our farm, Fireweed, or gathered sustainably from the near by wilds. We gather, process, and package every seed variety we carry ourselves with love and care in small batches. We never purchase seeds from outside sources to resell to you. All of our varieties are open-pollinated, grown without the use of chemicals, hybrid-free and GMO-free.
1 pkg (approx 60-80 seeds)
Common Names
Wild Carrot, Queen Anne's Lace, Bird's Nest Herb
Botanical Name
Daucus carrota
Plant Family
Umbelliferae (Carrot Family)
Native Range
Europe and Asia
Life Cycle
Biennial
Hardiness Zone
3-9
Habit
Wild Carrot can grow anywhere from 1ft to 6ft tall in bloom depending on the site and soil. It blooms ubiquitously in July and August of its second year. It has hairy stem and leaves, resembling those of the domestic carrot, and a delicate lacy green collar around the base of the flower. Once the flowers drop off, and the plant begins to form seeds, the umbel folds up to resemble a shape like a little bird's nest, or uterus.
Sun/Soil
Prefers full sun and well drained soil.
Germination/Sowing
Seeds are best direct sown in spring or fall.
Growing/Care
Wild Carrot does not require much in the way of maintenance. If you desire large blossoms to use for cut flowers then regular water and fertile soil are recommended.
Harvesting
The biennial plants begin sending up flower stalks in their second year, around mid-July, with the seeds ripening for harvest throughout August. The seed heads can be harvested in ripe green stage and tinctured fresh or dried whole for later use. The flowers are much milder than the seeds and make a lovely addition to teas.
Culinary Uses
Wild Carrot is the ancestor of our domestic carrot and can be grown and eaten in much the same way. The roots are slender and white and much less sweet than conventionally grown carrots.
The seeds of Wild Carrot are also a yummy and forgotten spice that was popular in cooking in the past. They are carminative, great for relieving bloating and gas, and also for stimulating appetite.
Medicinal Uses
Wild Carrot has an extensive history as a herbal contraceptive dating back to ancient times. The exact mode of action is not known, but it is suggested that it contains analogues to certain human endocrine hormones, which may block the progesterone needed to maintain a pregnancy. It is clear that the volatile oils in the herb are very irritating to the uterine lining and this may by why it appears effective at preventing implantation.
Kind of like the herbal version of a morning after pill, a strong tea or tincture of the seeds can be taken approximately 8-12 hours after intercourse to prevent pregnancy.
Used in many cultures all over the world for thousands of years, the traditional way to administer the herb is to take one teaspoon of Wild Carrot seeds and chew them daily during ovulation. This is continued for up to one week.
The seeds, flowers, and leaves all have a strong diuretic action and are useful for reducing edema, lowering blood pressure, and for the treatment of bladder infections. The seeds can also be taken to expel worms and parasites.
Themes
Apothecary Garden, Drought Tolerant, Low Maintenance, Cut Flowers.